Sendai Attractions
Make thprofilee most of your time in Sendai, Japan with these recommendations from Justin Velgus, an American living in Sendai since 2013. Justin is a coordinator with the Sendai Convention Bureau, part of the Sendai Tourism, Convention and International Association (SenTIA).
Highlights:
Attractions:
Feudal Lord Date Masamune / Remembering
2011 Great East Japan Earthquake
Date Masamune founded Sendai in 1600. You'll find many city attractions connected to this powerful samurai known as "The One-eyed Dragon" and the Date clan successors, such as the gorgeous
Zuihoden Mausoleum
and Site of
Sendai Castle
.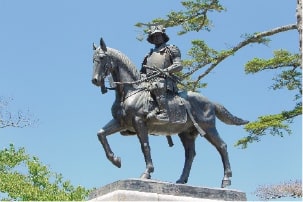 While over 10 years have passed since the 2011 Great East Japan Earthquake and tsunami, the lessons learned from the disaster remain important as ever. Learn about what happened on March 11
th
, 2011, recovery and revitalization, and Sendai's history of overcoming manmade and natural disasters at the
Ruins of Arahama Elementary School
.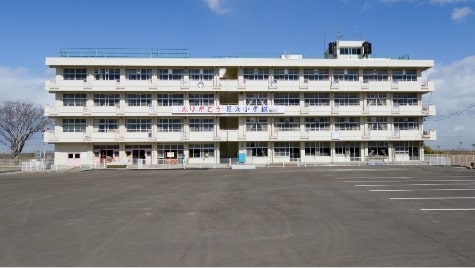 Foods:
Gyutan, Zunda, Seafood
Grilled beef tongue, called "gyutan", is Sendai's most famous dish. With over 100 specialty restaurants, it won't be hard to find. Don't worry, it's delicious! Zunda is crushed and sweetened edamame beans. This traditional sweet has a history of over four centuries! It is most often served with mochi rice cakes, but you'll also find irresistible zunda shakes sold in the shopping arcades and inside Sendai Station. Lastly, the seafood in Sendai is some of the freshest and tastiest you can find in Japan! Miyagi Prefecture is home to three large fishing ports, nearby Shiogama City is famous for having the highest density of sushi restaurants in Japan, and Matsushima Bay, one of "Japan's Three Most Scenic Views", produces some of the largest and juiciest oysters in the country!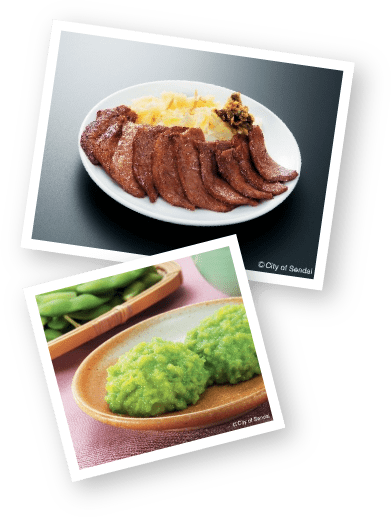 Souvenirs:
Kokeshi, Daruma, Sendai
Shiro Goods, & Sweets
Kokeshi dolls are a representative souvenir to bring home when visiting the northeastern region of Japan known as Tohoku. Miyagi Prefecture where Sendai is located produces several types of the handmade wooden dolls, each with their own signature motif.
Daruma dolls are a good choice if you have many goals and dreams. Color one eye of the Daruma head doll when you set your goal and another when it is completed. Matsukawa Daruma are unique to Sendai, easily recognized by their ultramarine blue color.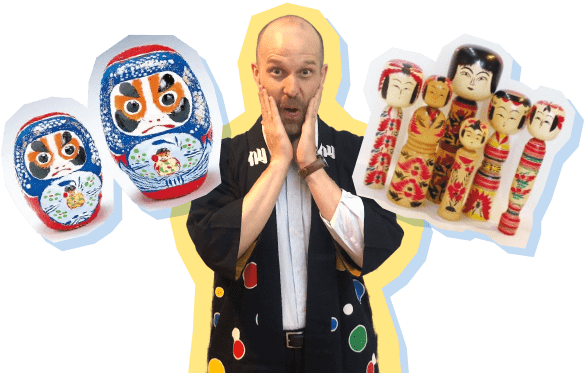 Keep a look out for pictures of "Sendai Shiro" in restaurants and shops. This local "lucky god" was a real man living during the late Edo and early Meiji periods over a century ago. If you own a business or could use more wealth in your life, why not pick up some souvenirs with an image of Sendai Shiro? Sendai Shiro is enshrined in the
Mitakisan Fudoin Temple
inside the CLIS Road shopping arcade.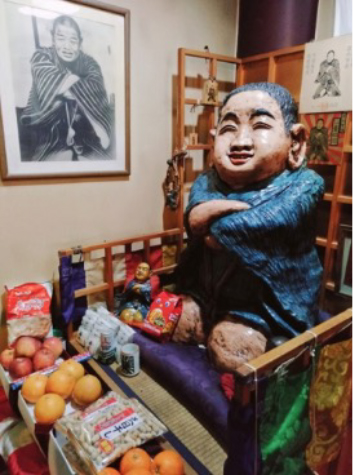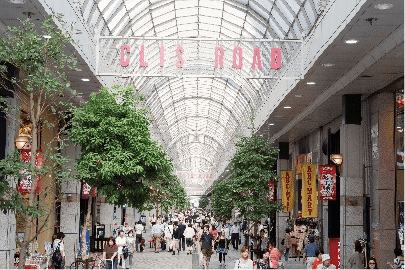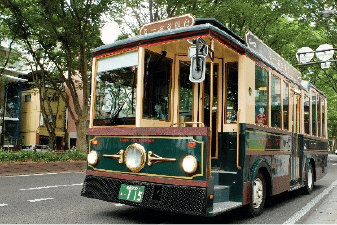 Local Recommendations for REDOX Week Participants:
While your main focus at REDOX Week is research and exchange with your colleagues, we certainly hope that you can enjoy some local attractions and only-in-Japan experiences during your stay. Here is a list of ideas tailor-made for "REDOX Week" participants, including morning/evening attractions, as well as sightseeing opportunities within walking distance of conference venue: Tohoku University, Seiryo Campus!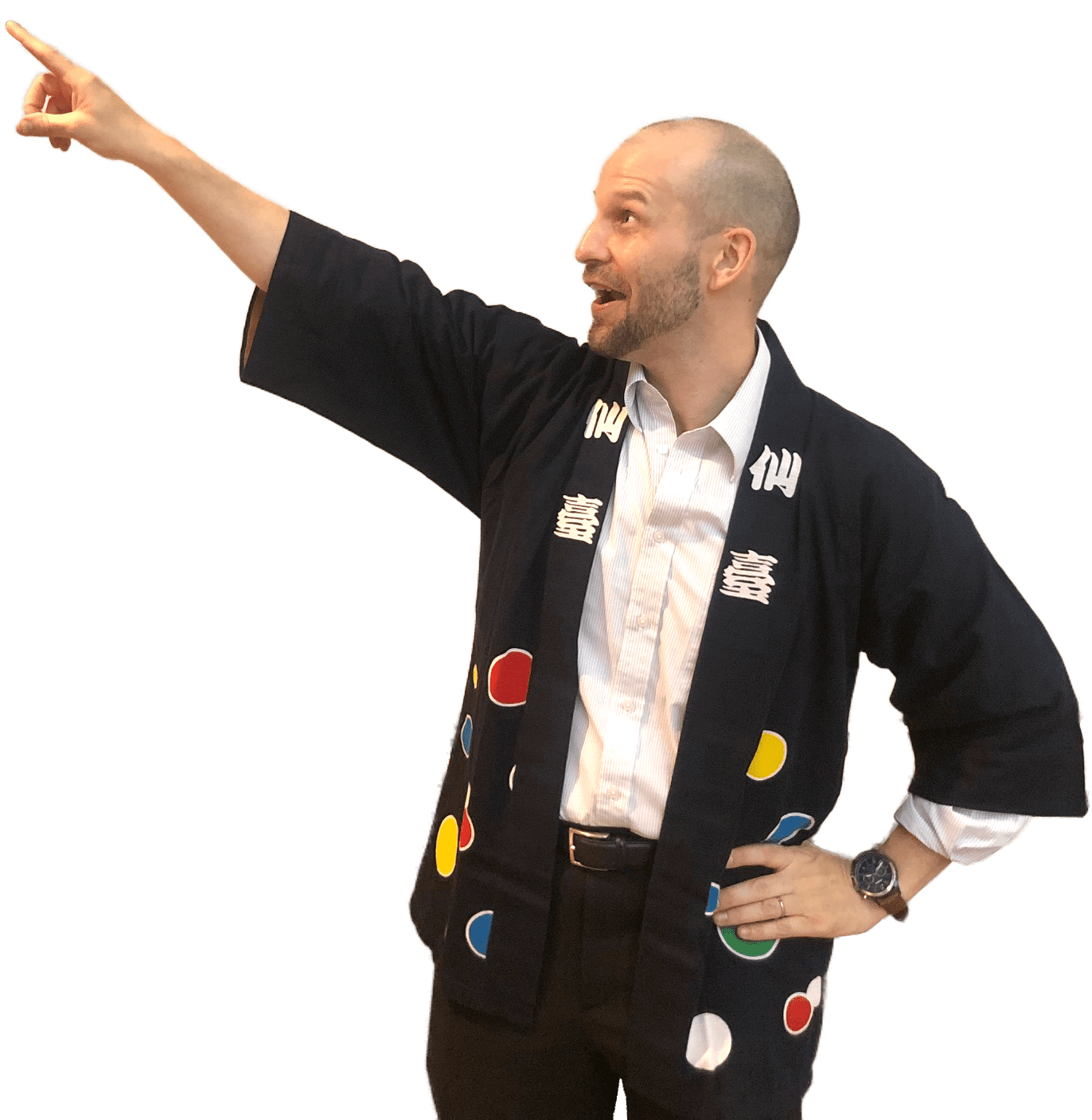 BEFORE CONFERENCE:
Wake up early and go for a walk or jog downtown before having breakfast at your hotel or heading to the venue. Listen to the birds singing along the winding Hirose River, stroll the historic Katahira Campus of Tohoku University to view architecturally impressive cultural properties, embark on a mini pilgrimage around the temples and shrines of the Shintera neighborhood on the east side of Sendai Station, or go on a power-run up Mt. Aobayama to the Site of Sendai Castle and be awarded with an impressive panoramic view of central Sendai!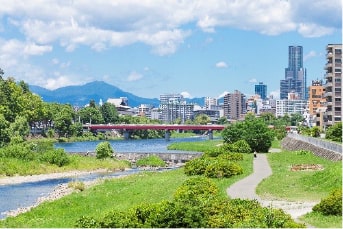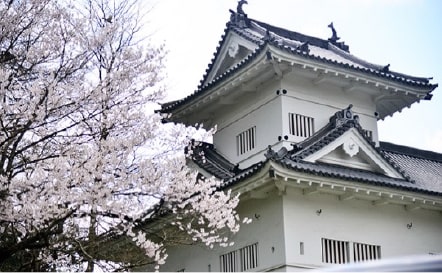 AFTERNOON:
Do you have some time during lunch or no sessions to attend part of the day? There are actually several must-see locations just a short walk away from the conference venue, Seiryo Campus! Why not clear your head with some solo travel or go explore the sights with a new friend you met at the conference?
Sendai's most impressive shrine, Osaki Hachimangu is just a 10-minute away. Constructed by order of feudal lord Date Masamune, the shrine's guardian deity Hachiman has been protecting the city for over four centuries. Thanks to Sendai's compact city center, from Seiryo Campus it is only a 15-minute walk to the edge of downtown: Jozenji-dori Avenue. This European-inspired street is lined with four rows of towering zelkova trees and is dotted with shops and cafes. The modern glass exterior Sendai Mediatheque was designed by the famous architect Toyo Ito and completed in 2001 (closed for maintenance construction until Oct. 31st). Lastly, an 18-minute walk away leads you to Rinnoji Temple. The picturesque Japanese-style garden features a carp-filled pond, pagoda, and sand garden (admission fee required).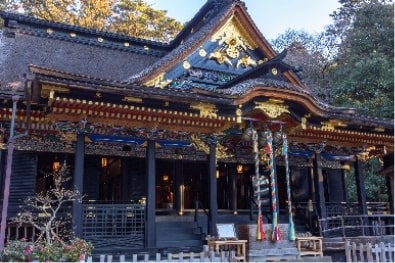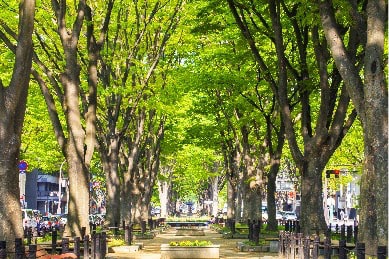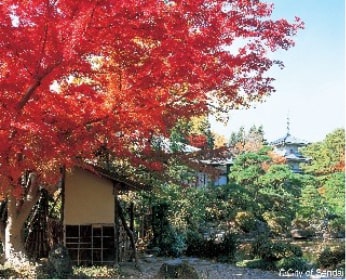 Not interested in walking around? Try the city's share bike system Date Bike! (Smartphone with email/credit card use, and data plan or connection to your own mobile Wi-Fi required for to use.) Details: https://docomo-cycle.jp/sendai/en/
EVENING:
Besides in and around Sendai Station, there are two main choices for nightlife dining and entertainment in Sendai: Kokubuncho district and "Yokocho" backstreet alleys.
Kokubuncho is the largest nightlife entertainment district between the Tokyo metropolis and northern island of Hokkaido. Nearly 3,000 bars, restaurants, night clubs and adult lounges are packed into a few small blocks. You'll find delicious food, live entertainment, karaoke bars, and plenty of other forms of excitement in the neon-lit area.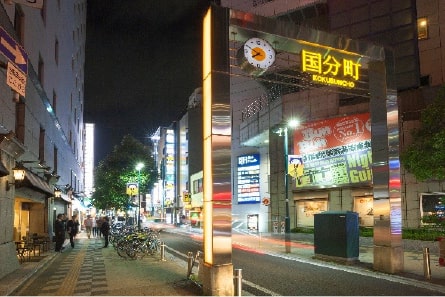 "Yokocho" are a popular choice for meeting locals or to sample homemade-style cooking. There are several backstreet alley "Yokocho" around Sendai each with the own personality and charm. "Iroha Yokocho" and "Bunka Yokocho" are two representative yokocho which are easily found connected to the Sun Mall Shopping Arcade. They are affordable and happily welcome overseas visitors!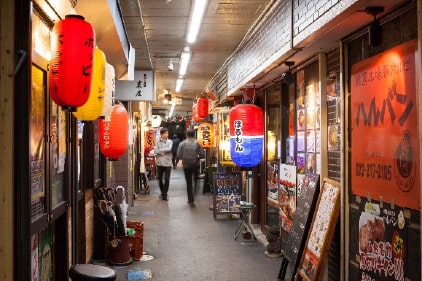 If you are seeking specific recommendations, ask the event volunteers, information booth staff, or local participants!

Side Trips from Sendai:
Akiu/Sakunami Hot Springs:
In the suburbs you'll find traditional ryokan inns equipped with hot springs, a crafts village, Miyagikyo Nikka Whisky Distillery and more. Access from Sendai Station: 30-60 min by bus, Sakunami also accessible by train.
Matsushima Bay
A beautiful bay filled with pine-covered islands, known as one of the "Top 3 Scenic Views of Japan". Access from Sendai Station: 35 min by local train.
Shiroishi Castle
A reconstructed castle once controlled by the Katakura Clan, vassals of the Date Clan. Access from Sendai Station: 50 min local train.
Yamadera Mountain Temple
A temple built into the side of mountain over 1,000 years ago. 30 min hike up stairs to the top. Access from Sendai Station: 60 min by local train.
Hiraizumi World Heritage Site
Often called the "Kyoto of the North", this registered cultural heritage site dates its origins back nearly a millennium. It features a cluster of temples, a garden representing the Pure Land Buddhist world, and Konjikidō, an impressive golden Amida hall. Access from Sendai Station: 32 min shinkansen to Ichinoseki, 8 min train to Hiraizumi. Or 1 hr 10 min drive via Sendai-Miyagi IC—Hiraizumi-Maesawa IC.